Robert E. Feagley II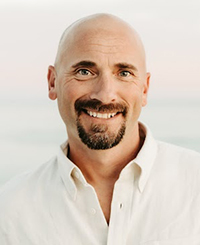 Practice Areas
Wrongful Death
Serious Injuries
Semi-Tractor Collisions
Motorcycle Collisions
Auto Collisions
Boating Accidents
Slip and Falls
Premises Liability Claims
Product Liability Claims
Medical Malpractice Claims
Civil Litigation
Conflict of Laws
Civil Appeals
Insurance Subrogation
Mediation
Attorney Bob Feagley earned a bachelor of science in political science with a minor in business administration from the University of Southern Indiana. During his undergraduate pursuit, he spent a semester studying abroad at Harlaxton College in Grantham, England. He received his Juris Doctorate from the Valparaiso University School of Law. Mr. Feagley is admitted to practice in the State of Indiana including both the State and Federal Courts and has handled cases in numerous other states pro hac vice. Mr. Feagley worked as a law clerk for the firm during law school and has continued with the firm ever since his admission to the bar in 2004. As of 2020, Mr. Feagley serves as partner at LEE, COSSELL & FEAGLEY, LLP.
Attorney Feagley has practiced in multiple areas of litigation involving small business matters, insurance subrogation, conflict of laws, and civil appeals, however his practice primarily involves personal injury litigation including serious injuries and wrongful death claims. Mr. Feagley handles all types of injury claims including auto crashes, semi-tractor collisions, boating accidents, motorcycle collisions, slip and falls, premises liability claims, product liability claims and medical malpractice claims. Mr. Feagley has practiced in counties around the state and is willing travel to the farthest corners of the state on his client's behalf. Mr. Feagley has represented plaintiffs with virtually every manner of injuries from relatively minor soft tissue claims to severe and permanent injuries including traumatic brain injuries, fractures, lacerations, burns, and death claims.
Whether at mediation, arguing before the Court or trying your case to a jury, Bob Feagley will zealously advocate on your behalf. Mr. Feagley prides himself on his absolute candor with his clients. Attorney Feagley is forthright regarding both the strengths and weaknesses of his client's claims, which allows them to make the most informed decision possible towards maximizing their recovery. Mr. Feagley has years of experience representing thousands of injured clients. Since admission to the bar, Mr. Feagley has personally recovered multiple millions of dollars from insurance companies on behalf of his injured clients.
In the last year, the trial team of Nathaniel Lee & Robert Feagley have obtained jury verdicts in the amounts of $1,000,000.00 and $10,500,000.00.
Mr. Feagley's professional affiliations have included the Evansville Bar Association, the Indianapolis Bar Association, the Hancock County Bar Association, the Indiana Bar Association, the National Bar Association, the American Bar Association, the Indiana Trial Lawyers Association and the Association of Trial Lawyers of America. He has volunteered as an arbitrator for the Better Business Bureau Dispute Resolution Programs. In addition to his litigation practice, attorney Feagley is also a court approved Mediator for civil cases in the State of Indiana. As a mediator, Mr. Feagley enjoys the opportunity to assist both of the parties and their respective attorneys to come to resolution.
Mr. Feagley has been selected for inclusion in Super Lawyers-Rising Stars, 2009 & 2011 Editions as published in Law and Politics by the publishers of Indianapolis Monthly.

Attorney Feagley can be contacted at 317-631-5151 or bfeagley@nleelaw.com