Marcia J. Cossell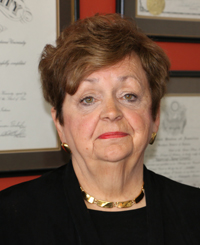 Practice Areas
Social Security Disability
Personal Injury
Workers Compensation
Bankruptcy
Family Law
Attorney Marcia J. Cossell, received both her B.A. and J.D. degrees from Indiana University. She has been practicing law in the State of Indiana and Indianapolis since 1991. She is a Partner at Lee Cossell & Feagley, LLP in Indianapolis. Her practice areas include Social Security Disability, Personal Injury, Workers Compensation, Bankruptcy, and Family Law.
Attorney Cossell has been a presenter for Social Security seminars and has co-written a training manual, which outlined the practices and procedures for Social Security Disability. She has authored numerous appellate briefs and argued before the Indiana Court of Appeals.
She is a member of the Indiana State Bar Association and the Indianapolis Bar Association. She has been a past member of the Civil Rights of Children Committee of the Indiana State Bar and a board member of Seeds of Hope, a halfway house for women with substance abuse issues. She is a member of the St. Thomas More Society. Attorney Cossell is a regular host on "Legally Speaking" on WTLC 1310.
Attorney Cossell can be reached at 317-631-5151, or mcossell@nleelaw.com