Jennifer Lee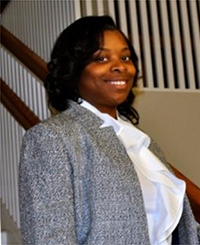 Practice Areas
Wrongful Death
Personal Injury Litigation
Serious Injuries
Attorney Jennifer N. Lee is an associate at Lee Cossell & Feagley, LLP. She is admitted to practice in Indiana and in the U.S. District Courts for the Southern Districts of Indiana. Her practice is focused on wrongful death and serious personal injury. Prior to joining the firm, Attorney Lee served as an intern in the Marion County Superior Court and Porter County Superior Court.
Attorney Lee is a member of the Indiana State Bar Association, Marion County Bar Association, National Bar Association, and the Indiana Trial Lawyers Association. Attorney Lee serves on the Board for the Indiana Minority Health Coalition, Board of Health and Safety for the City of Indianapolis and is the precinct committeeperson for Pike Township's 27th precinct. Attorney Lee also serves on the board of The Lee Foundation, a not-for-profit charitable organization which provides annual assistance to youth and families in the Greater Indianapolis and surrounding communities.
Attorney Lee received her J.D. from Valparaiso University School of Law, her B.S. from Purdue University, and is currently pursuing an MBA from Purdue University. In law school, Attorney Lee was Vice President of the Student Bar Association and participated in Moot Court.
In her free time, Attorney Lee is often found on the golf course.
Attorney Lee can be contacted at 317-631-5151 or jlee@nleelaw.com