Indy Crash Sends Car Flying Over Traffic, Exit Ramp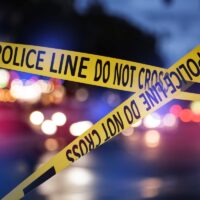 Car accidents happen all the time. It's not every day, however, that a car crash sends a car literally flying through the air over other vehicles on the road. A terrifying car accident that recently took place on the Indianapolis south split did just that, causing the vehicle to soar over the exit ramp. Read on to learn about the accident, and call an Indianapolis car crash lawyer with any questions if you or a loved one has been injured in a car wreck in Indiana.
Man Drives Off Median, Soars over I-65 Ramp and Cars
According to the Indianapolis Fire Department (IFD), a 40-year-old man was driving a black Nissan Altima south on I-65 on a recent Wednesday. For reasons not yet reported, at around 11:30 a.m., the vehicle left the roadway just south of the I-70 overpass. The man drove through a grassy median, went up a small hill at the edge of the median, and then flew right off. He ultimately crashed into an embankment below Calvary Street before finally coming to a stop. Due to the angle of the hill and the high rate of speed at which he was traveling, the Nissan was launched through the air over cars passing on the I-65 southbound ramp below. According to the IFD, he traveled over 150 yards through the air from where he left the road to the final resting spot.
Miraculously, no other vehicles were struck in the crash. One driver stated, for example, that she "swerved left to try and miss him" but instead her entire minivan went "perfectly underneath him as he hit into the grass." She claimed that the car was "at least 30 or 40 feet in the air." Although no other cars were impacted, the driver of the Altima was critically injured and taken to a nearby hospital for treatment.
The IFD discussed the remarkable fact that the man survived the crash at all, attributing his survival to his likely having been wearing a seatbelt. They could not confirm whether he was wearing a seatbelt, however, because they believe another off-duty firefighter had already removed the seatbelt after the crash to try and help the driver.
Get Seasoned Help With Your Indianapolis Car Accident Injury Claim
If you or someone you love has been hurt in a traffic accident in Indiana, contact the dedicated and trial-ready Indianapolis personal injury lawyers at Lee Cossell & Feagley, LLP for a free consultation on your case at 316-631-5151.