FDA Releases List of the 60 Most Serious Medical Device Recalls of 2014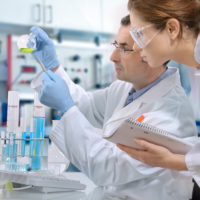 Surgical devices with components that may detach during use. Monitors, meters and pumps that may administer an incorrect dosage or deliver false results. Ventilators that may stop working mid-use. Surgical packs, filters and wound gel exposed to bacterial and viral contamination. These are just a handful of the reasons the U.S. Food and Drug Administration (FDA) recalled 60 different medical devices in 2014. In fact, the recall list published by the FDA includes only the most serious recalls, where there is a reasonable probability that use of the device could result in serious health problems or death. A search of the FDA Medical Device Recalls database would uncover many more recalls of Class I, II and III devices.
In the past, defective medical devices have caused serious personal injury and wrongful death to patients. Devices such as shoulder pain pumps, Gadolinium contrast medium and Shiley heart valves have all either failed during use or caused severe adverse effects that manufacturers failed to prevent or adequately warn about. The FDA uses its regulatory authority to issue market withdrawals, mandatory recalls and safety alerts whenever it becomes aware of a possibly dangerous or defective product. From the FDA's website, you can sign up to receive e-mail alerts whenever an update is made to the FDA's medical device recalls page. If you believe you have been harmed by an unsafe medical device, contact an attorney to obtain compensation for your injuries. In Indiana and Illinois, contact Lee Cossell & Feagley, LLP for a no-cost, confidential consultation.