Speed and Drunk Driving Responsible for Equal Number of Roadway Deaths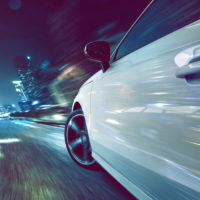 Over the last few decades, drunk driving has been branded as a socially unacceptable driving behavior. The dangers of driving while drunk have been ingrained in us, yet drunk drivers still cause a staggering number of deaths every year. However, speeding is driving behavior that is even more common and just as lethal, but receives far less negative attention. Speeding and drunk driving are equally as dangerous. Read on to learn more about the dangers of speeding, and contact an Indianapolis personal injury lawyer if you've been hurt in a speeding crash caused by a negligent or reckless driver.
NTSB Car Accident Study
Recent research conducted by the National Transportation Safety Board (NTSB) examined the fatal accident rates among crashes caused by driving at an excessive speed as compared with those of driving while under the influence of alcohol or drugs. The resulting report, released last year, showed that an equal number of fatal accidents were attributed to both speeding and drunk driving annually in the US. Both factors were cited by law enforcement as the responsible factor in about 31% of all fatal crashes each year. Law enforcement included speeding as a factor in about 112,580 fatal accidents between 2005 and 2014. Speeding "is not subject to same social stigma as drunk driving and is often a forgotten highway safety problem despite its clear significance," noted Jonathan Adkins, the director of the Governor's Highway Safety Association.
Speed increases risks on the road both for the speeding driver themselves and for those driving nearby. Speeding provides less time for a driver to react to an object or slowdown in the road ahead, as traveling at a faster speed reduces the distance between the driver and the hazard. Additionally, vehicles traveling at higher speed need more time to brake to come to a stop, making it even more likely that increased speed will result in a crash. When crashes involving speeding vehicles happen, the force of the crash multiplies with increases in speed. Speeding also makes it more difficult for a driver to maintain control, especially in curvy sections of road or in the event that there is water or loose gravel on the road. Speeding drivers who cause injuries in a crash can face financial liability for these injuries, in addition to possible criminal penalties for reckless driving.
Contact Indiana Attorney
For assistance seeking the money damages you deserve after a major crash in Indiana, contact the seasoned, dedicated, and effective Indianapolis personal injury lawyers at Lee Cossell & Feagley, LLP for a free consultation at 317-631-5151.