Thousands of Uber & Lyft Drivers Ignoring Auto Safety Recalls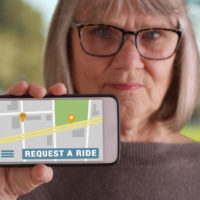 A recent investigative report on ride-share drivers discovered an alarming fact: One out of six Uber and Lyft drivers are apparently operating vehicles that are subject to outstanding manufacturer recalls. Many of the recalls involve dangerous safety issues. Learn below about the study and the implications for the millions of ride-share passengers in Indiana and around the country, and contact an Indianapolis personal injury lawyer if you've been hurt by a defective ride-share vehicle or otherwise in an auto accident.
Report finds ride-share drivers ignore vehicle recalls
Consumer Reports conducted an investigation of almost 94,000 ride-share vehicles in the New York City and Seattle areas in order to get a balanced look at ride-shares on different sides of the country. Reviewing the safety records for these vehicles, they discovered that around one in six registered Uber and Lyft cars were subject to open manufacturer recalls for a variety of safety issues. That means that 16% of ride-share drivers in these locales were aware that their vehicles had been recalled for repairs due to known safety defects, and the drivers chose to ignore the recalls and continue driving unaware passengers. Consumer Reports pointed out one 2011 Hyundai Sonata GLS with eight unaddressed safety recalls that was still actively ferrying passengers around New York.
The safety recalls ignored by these drivers range from potential seat-belt detachment to airbag malfunctions to potential engine failure. Recalls included the deadly Takata airbag failures that could kill a front-seat passenger and the 2011 Sonata's open recall which notes that engine failure while on an active roadway could lead to a vehicle stall, likely leading to a crash. Any one of these defects could lead to a serious accident injuring the driver, the passengers, and other cars on the road.
Consumer Reports did note that traditional for-hire vehicle services are no better: Nearly 25% of traditional taxis and limousines on the road in New York City also needed repairs according to open recalls.
The report looked only at the open safety records for vehicles and did not identify whether any passengers had been harmed as a result of these open recalls. Consumer Reports also noted that their study was limited to the two locales and may not reflect the national market, although there is no particular reason to assume that drivers in New York and Seattle are different from any other metropolitan location. Uber and Lyft claim that they do remind drivers to get recalls fixed and that they will block any vehicle with an open recall labeled "DO NOT DRIVE" by the manufacturer or the National Highway Traffic Safety Administration. Safety advocates do not find these reassurances comforting.
If you've been hurt in an Indiana ride-share car accident, contact the seasoned, dedicated, and knowledgeable Indianapolis personal injury attorneys at Lee Cossell & Feagley, LLP for a free consultation on your case at 317-631-5151.