$80 Million Settlement Keeps Medical Device Manufacturer Clear of Civil and Criminal Charges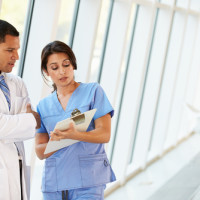 A medical device manufacturer under investigation by the U.S. Department of Justice for defrauding doctors and putting the health and safety of patients at risk recently pleaded guilty to a charge of selling an adulterated medical device. OtisMed also agreed to an $80 million settlement to release it from other criminal and civil charges related to its marketing of the OtisKneee surgical guide.
The OtisKnee is a cutting guide marketed to surgeons to help them perform knee replacement surgeries, the most common elective surgery currently being performed in the country. Dozens of complaints were lodged against the device with the FDA, mostly from doctors who experienced difficulty aligning the guide during surgery and often had to revert to more standard methods mid-operation. By the time the FDA got around to rejecting OtisMed's application for its device in 2009, the company had already sold 18,000 devices. Part of the problem was OtisMed's classification of the OtisKnee as a Class I medical device. Such devices have the lowest risk of danger to patient safety and typically receive the lowest level of scrutiny by the FDA. Elastic bandages, surgical gloves and enema kits are examples of Class I devices, to which OtisMed wished to add its surgical cutting guide.
Even after the FDA rejected the company's application for failing to meet acceptable standards of safety and efficacy, OtisMed continued to ship another 200 devices. At that point a whistleblower came forward with information to the government about these activities. The $27 million OtisMed racked up in revenue from sales of the device is now dwarfed by the $80 million penalty it will be required to pay.