After Nearly 40 Years, California May Increase Medical Malpractice Caps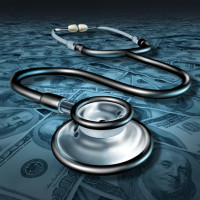 A California consumer group, Consumer Watchdog California, is circulating an initiative petition to put a question on the next general election ballot, asking voters to increase the statutory cap on damages in medical malpractice cases. Presently, injured plaintiffs are limited to recovering no more than $250,000 in noneconomic damages (pain and suffering) when they are injured due to medical negligence. The law which created this statutory cap on damages, the Medical Injury Compensation Reform Act (MICRA), was originally enacted in 1975, and the amount has never been increased. Proponents of the petition want to increase the cap to over $1 million to adjust for inflation. According to the Consumer Price Index Inflation Calculator, $250,000 in 1975 is equal to about $58,000 today; translating $250,000 in 1975 dollars to today would place the amount just over $1,000,000.
Indiana first enacted medical malpractice damages caps in 1975, the same year as California, becoming the first states in the nation to do so. Unlike California, Indiana has raised the caps twice since they were first imposed. Under current law, negligent doctors and their insurance companies are liable for up to $250,000 in total damages. However, injured parties can also seek further compensation by applying to the Department of Insurance for payment from the Patient's Compensation Fund (PCF), which can pay up to $1 million. Litigation with the negligent defendant and their insurers may be necessary to obtain initial compensation, and disputes with the Insurance Department can also be litigated in court.
The attorneys at Lee Cossell & Feagley, LLP have decades of experience helping victims of medical malpractice in Indiana recover compensation for their injuries. If you have been injured due to medical negligence, incompetence or other medical errors, contact Lee Cossell & Feagley, LLP in Indianapolis to speak with one of our experienced and dedicated lawyers.