Celebrate Indiana Adoption Month by learning more about adopting a child in Indiana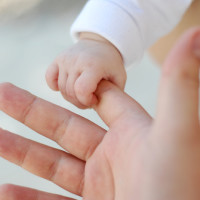 November is National Adoption Month, and Governor Pence has declared November to be Adoption Month for the state of Indiana as well. In support of the event, the state held an Information & Awareness Adoption Fair on November 13th at the Indiana Statehouse. The Indiana Adoption Program is planning more events throughout November in Terre Haute, Evansville, Bloomfield, Fort Wayne, Marion and other locations throughout the state. Check the Indiana Adoption Awareness Calendar for an event in your area.
Adopting a child can be a wonderful, life-changing experience for the child as well as the adoptive parents, but it is important to fully understand all the legal issues involved and be fully prepared to enter into the adoption properly. In some cases, it may be necessary to obtain consent from a biological parent or initiate proceedings to terminate parental rights. If negotiating a private adoption with a birth parent, you will want to consider factors such as whether the adoption should be open or closed and the legal and practical consequences of each option. Agency adoptions through DCS, international adoptions and other forms of adoption all come with their own unique set of legal issues which should be considered and addressed beforehand with the aid of an experienced adoption lawyer or Indiana family law attorney.
Individuals and couples interested in learning more about adoption in Indiana can visit the Indiana Department of Child Services to learn about the law, process and other issues related to adopting a child in Indiana.