Common Medical Mistakes That Can Cause Birth Injuries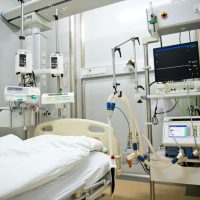 There's nothing more upsetting than the loss of or harm to a child. When that loss or harm could have been prevented by the very people we entrust with our care while at our most vulnerable, it can be even more difficult to handle. Unfortunately, medical professionals commit errors leading to birth injuries every day. Nurses, anesthesiologists, OB-GYNs, and other hospital staff can make any number of mistakes leading to physical defects, brain injury, developmental problems, or infant mortality.
When an infant suffers injury during childbirth, it can be challenging to determine who was to blame. Below we describe some of the most common types of birth injuries often attributed to medical malpractice committed by a doctor, nurse or hospital. If your child suffered a birth injury and you believe the hospital or other parties may be to blame, call the seasoned Indianapolis medical malpractice lawyers at Lee Cossell & Feagley, LLP for a no-cost consultation on your case.
Types of Birth Injury
Birth injuries typically occur as a result of either physical trauma occurring before or during the birth, or from oxygen deprivation. Many different circumstances can lead to either of these situations, but cases involving birth injury usually have one thing in common: A complication arose during pregnancy, during childbirth, or shortly thereafter, and the medical professionals involved negligently mishandled the situation. Medical negligence before, during, or shortly after birth can cause additional injury, often leading to a lifetime of medical complications for the child.
Birth injury cases often involve medical malpractice in one or more of the following situations:
Failure in monitoring
Nursing errors during delivery or post-natal care
Prescription errors
Delayed or botched cesarean section
Improper use of vacuum or forceps
Infant left in the birth canal for too long
Detached placenta
Failure to properly respond to abnormal birth presentation or position
Ill-advised vaginal delivery
Placental abruption
Undiagnosed preeclampsia or eclampsia
Injury at birth can lead to temporary or permanent problems including brain injury, cerebral palsy, seizure, developmental disabilities, and others. You could be facing months or years of specialized medical care and a lifetime of emotional and physical challenges for your child. It's only fair that the parties responsible be forced to cover your costs, as well as to compensate you and your family for the psychological harm inflicted upon you all.
If your child's injuries were caused by medical malpractice, you could have a claim against the doctor, nurse, anesthesiologist, hospital, or HMO involved. Your child's future is precious, and if the misconduct of a medical professional robs them of the life they deserve, they should be held accountable. A passionate Indianapolis birth injury lawyer can take them to task and secure the compensation you deserve for the devastation you have suffered.
Call Lee Cossell & Feagley, LLP for Help After a Birth Injury or Other Medical Error in Indiana
If your child suffered a severe or fatal injury because of hospital malpractice, defective pharmaceutical products, or other causes, you can and should act now. The longer you wait, the more difficult it may be to prove your claim and protect your rights. Contact the zealous and accomplished Indianapolis birth injury lawyers at Lee Cossell & Feagley, LLP for a free consultation today at 317-631-5151.