Report Finds Duck Boat Accident That Killed Indianapolis Family Was Preventable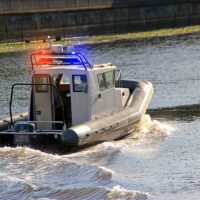 An Indianapolis family was among 17 people who were killed in a duck boat accident two summers ago. The National Transportation Safety Board investigated the tragic accident to determine the cause and whether the accident could have been prevented. The results of their investigation show that if certain safety recommendations had been followed, the accident might not have occurred, and the victims might still be alive. Continue reading for details about the accident and the federal investigation, and call an Indianapolis boating accident lawyer with any questions or if you've been hurt in a boating accident in Indiana.
Duck boat accident kills 17 people
Duck boats are amphibious vehicles that are often used as tourist attractions in harbor, river, and lake cities. In July 2018, a group of tourists was on a duck boat tour in Missouri's Table Rock Lake. About 35 minutes after leaving the dock, the boat struggled to make headway through steep waves caused by a severe and sudden storm. The ship took on water and ultimately sank, killing 17 of the 31 people aboard.
Sixteen of the people killed were passengers, while one was a crew member. Nine of the people killed were members of a single family from Indianapolis. Other victims were residents of Missouri, Illinois, and Arkansas.
Investigation finds safety precautions could have prevented the accident
The National Transportation Safety Board (NTSB) conducted an investigation of the incident. During a recent televised conference held in advance of releasing the agency's final report, the NTSB reported that the accident could, in fact, have been avoided if the operator of the attraction had heeded warnings of an impending intense storm (known as a "derecho"). The NTSB stated that the National Weather Service had accurately forecasted the severe thunderstorm.
The duck tour company failed to effectively take account of the approaching storm and assess the potential risks of the trip. The company should not have taken the trip at all in light of the approaching storm.
The NTSB also found that the accident would not have occurred if the U.S. Coast Guard had acted on the 22 recommendations the NTSB issued concerning small passenger boats after a similar duck boat accident killed 13 people in 1999 in Arkansas. If the Coast Guard had followed their recommendations and forced the duck boats operating to adhere to additional safety standards, the NTSB found that the Missouri boat "likely would not have sunk."
Legal Help for Indianapolis Personal Injury Victims
If you or someone you love has been hurt as a result of someone else's negligence in Indiana, contact the dedicated and effective Indianapolis personal injury lawyers at Lee Cossell & Feagley, LLP for a free consultation on your case at 316-631-5151.