The Importance of Experts in a Product Liability Case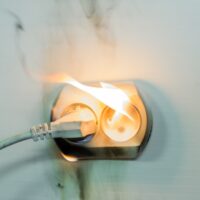 If you were hurt by a defective product, whether it was a faulty washing machine, brake failure in your car, or undisclosed presence of cancer-causing materials in your baby powder, you have a right to recover for your injuries. You have a "product liability" claim against the company or companies that manufactured or distributed the product that harmed you. The use of expert witnesses is a key part of product defect cases. Continue reading for an explanation of expert witnesses in product defect matters, and contact an Indianapolis product liability lawyer with any questions if you've been hurt by someone else's negligence in Indiana.
What do experts do in a case?
In many cases, especially involving personal injury claims, your case will turn on the use of expert witnesses. You and your attorney will hire the expert to support your case. Some cases require multiple experts for different parts of the claims brought. Your expert witness will mainly serve three functions for your case:
● Helping you and your attorney understand evidence that requires specialized understanding, such as scientific matters, financial documents, or medical records.
● Writing an expert report that supports your side of the case, regarding the cause of an accident or the extent of your injuries and other harm.
● Testifying on your behalf in court in defense of your side of the matter.
Witnesses can be experts in a variety of fields, from the proper function of brake pads to the medical effects of asbestos exposure. Expert witnesses must be "qualified" in the field for which they are providing an opinion. For example, your medical expert must be a qualified doctor or medical researcher. When you bring a defective product claim, your attorney will discuss the type of expert you may need to retain to prove your claims. Often, the case will turn on the credibility of your expert as compared to the credibility of the defendant's expert witnesses.
Why are experts important?
While some defective product cases are straightforward–if your washing machine explodes in the middle of a cycle, we can safely say that the machine did not function as intended–some cases are more complicated. It may be unclear, for example, whether your car engine overheated as a result of a manufacturing defect or instead because of other circumstances surrounding the accident. In such a case, you would retain an automotive parts expert to evaluate the circumstances of the accident and determine whether the part worked as it should have and whether other factors caused the crash.
Additionally, medical experts are often necessary to prove defective product claims. Particularly if a claim involves illness caused by a pharmaceutical product or exposure to a harmful chemical, you will need the testimony of an expert to prove that the product caused the harm you suffered and to prove the extent of your injuries.
Expert witnesses are vital to many types of product liability claims. For example, a state court recently tossed out a claim against Johnson & Johnson concerning the presence of asbestos in their baby powder. The plaintiff alleged that being exposed to the asbestos in the talcum powder making up the baby powder product caused her to contract mesothelioma. Johnson & Johnson retained an expert who testified that the mines that they sourced their talcum powder from did not contain asbestos. The plaintiff did not provide any expert testimony. The court found that the plaintiff's arguments, absent an expert to back them up, essentially left the defendant's expert opinion uncontradicted. The court granted summary judgment in favor of Johnson & Johnson.
Advice and Representation for Indianapolis Personal Injury Victims
If you or someone you love has been hurt as a result of someone else's negligence in Indiana, contact the dedicated and effective Indianapolis personal injury lawyers at Lee Cossell & Feagley, LLP for a free consultation on your case at 316-631-5151.