Failure to Heed Stop Sign Sends Four People to the Hospital Traffic Violation May Prove Negligence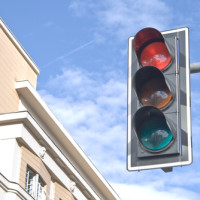 Earlier this month, a car crash at a county road intersection in DeKalb County in northeastern Indiana sent four people to the hospital and sent one of the cars crashing into a home, which quickly caught on fire. Fortunately, no one was home at the time; otherwise, there may have been even more serious injuries as a result of this collision.
It appears that the cause of the crash was the failure of one of the drivers to stop at a stop sign. In a personal injury lawsuit or action for wrongful death, the basis for the lawsuit is usually whether the party who caused the injury was negligent, which means that the person breached a duty of care he or she owed to another person, and that failure led to the other person's injuries.
When a statute, ordinance or other law was violated, then that violation is often offered as proof of negligence. Breaking the law does not automatically mean that the party was negligent, however. One important point to this rule is that the law that was violated must be one which was designed to protect people against the type of harm which was caused. Here, it is pretty obvious that a major function of stop signs is to prevent traffic accidents and the injuries which can result. Absent some reason that might excuse the person for failing to stop, the fact that the driver ran the stop sign may be enough to hold the driver legally responsible to pay damages to the people injured in the accident, which may include medical expenses, lost wages, pain and suffering, and any other damages they suffered which are allowed by law.