Family of Kevin Ward Files Wrongful Death Lawsuit Against Tony Stewart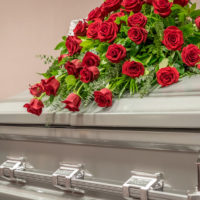 Nearly a year after he was killed in a sprint car race in New York, the family of deceased race car driver Kevin Ward Jr. has sued Tony Stewart, a NASCAR driver and team owner, for wrongful death over his alleged role in the death of Ward. Stewart, a native of Columbus, Indiana and the only driver in history to win championships in both IndyCar and NASCAR, was driving in the August 9, 2014 sprint car race at Canandaigua Motorsports Park when Ward, who was only 20 years old at the time of the race, walked onto the race track after his own car spun out, and began pointing and gesturing at Stewart. The right back tire of Stewart's car struck Ward, sending Ward flying through the air for 25 feet, and Ward was pronounced dead shortly thereafter.
The lawsuit was brought by Ward's family in New York state court near Ward's family home. The lawsuit alleges that Stewart acted with gross negligence and reckless conduct, and that, "As Stewart's car approached Ward, who was standing on the track, Steward climbed up, gunning his engine, causing his 700 horsepower vehicle to slide and strike Ward with his right rear tire, crushing Ward and flinging his body an estimated 25 feet down the track." The lawsuit goes on to argue that, while six other drivers took care to not hit Ward, Stewart's actions showed disregard for Ward's safety and caused his death. The suit does not specify how much in damages the Ward family is seeking, but the suit does request damages for Ward's suffering in between the time he was struck and when he died and also requests damages for the family's losses from any future financial support and care that Ward might have provided them had he not died in the incident.
A grand jury declined to bring criminal charges against Stewart for any alleged role in Ward's death, and the district attorney working with the grand jury determined there was no aberrational driving on Stewart's part. For his part, Stewart has said that, "I just know in my heart that it was 100 percent an accident." The sprint car race in which Ward died was not a NASCAR-sponsored event, and Stewart has declined to participate in any sprint car races since that race.
To be successful in their lawsuit, the Ward family will have to show that Stewart failed to exercise due care, and that any such failure was at least a partial cause of Ward's death. In this, Ward's family will also have to show that his death was not completely attributable to any negligence on Ward's part in walking out on the race track.
It is important to note that while a grand jury found that there was not enough evidence to bring criminal charges against Stewart, the burden of proof to show fault is lower in a civil case. While a prosecutor would have had to prove criminal behavior beyond a reasonable doubt, Ward's family will only need to show by a preponderance of the evidence that Stewart failed to exercise due care and that this failure resulted in Ward's death.