Fatalities on US Roads Rise for Third Straight Year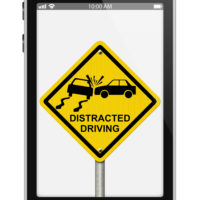 Each year, the National Highway Traffic Safety Administration (NHTSA) spends months compiling data from each state on the number of fatalities on US roads and the reasons those fatalities are believed to have occurred, and publishes this data in a series of reports. The reports on fatalities occurring in 2016 have recently been released, and they show that, for yet another year, more fatalities have occurred on US roads than in the year before.
Startling rise in deaths over past three years
The NHTSA reports that 37,461 people died in or near motor vehicles in 2016. This is a rise of 5.6% over the 35,485 motor vehicle accident fatalities recorded by the NHTSA in 2015. Between 2014 and 2016, there has been a rise in traffic fatalities of 14.4% overall. According to the NHTSA, an average of 100 people were killed in traffic accidents every day in 2016.
Non-vehicle occupant deaths rising even faster
While the rates of vehicle occupant deaths in traffic accidents are startling enough, the fatality rates of those without the protection of a vehicle are rising even faster. Non-vehicle occupants—meaning cyclists, pedestrians, and motorcyclists—accounted for nearly a third of all traffic fatalities in 2016, whereas in 2007, they accounted for only a quarter of all traffic deaths. Pedestrian deaths have risen by 22% since 2014, with the rise in bicyclist and motorcyclist fatalities close behind at about 15%. In 2016, 5,987 pedestrians were killed in traffic accidents—an increase of over 1,000 from 2014's total.
Experts and agency disagree on rate of deaths caused by phone distractions
One aspect of the NHTSA's report that has stirred some controversy is the number of deaths it attributed to mobile phone use behind the wheel. According to the report, distractions were responsible for only 9.2% of all fatal crashes in 2016, a decline of 2.2% from 2015. Mobile phones specifically were blamed for only 448 fatalities.
Many experts point out that the fact that non-vehicle deaths are increasing is one fact showing that this conclusion can't be correct. When a driver is looking up at the road intermittently while otherwise looking down at their phone, they are more likely to miss smaller visual objects such as pedestrians and bicycles than they would if they were making a more complete scan of the road ahead. Indiana drivers who have been injured by a distracted driver may be able to use evidence of the at-fault driver's distraction to support a claim for money damages after a crash.
If you've been hurt on the road in Indiana, find out if you're a candidate to file a lawsuit based on your injuries by contacting the seasoned and dedicated Indianapolis personal injury lawyers at Lee Cossell & Feagley, LLP for a consultation, at 317-631-5151.