IKEA Settles Wrongful Death Lawsuits Based on Dresser Tipping Injuries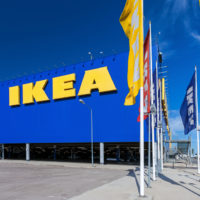 After several months of an ineffective response to claims that its products caused lethal injuries to owners, Swedish furniture maker IKEA has recently settled three products liability lawsuits filed against the company based on the deaths of small children caused by IKEA products.
While owners of IKEA dressers had been complaining of tipping injuries as far back as 1989, broader public awareness of the issue began in early 2016. At that time, the furniture maker announced that it would send wall anchoring kits to owners of dressers from its MALM line, after the Consumer Products Safety Commission (CPSC) warned the public about these items of furniture. Dozens of owners had complained to the federal agency of injuries incurred largely by toddlers and young children after the top-heavy dressers tipped over onto children playing on or near the dressers. When complaints continued to pour in, including numerous complaints that IKEA dressers had caused fatal crush injuries, the manufacturer was eventually convinced to conduct an unprecedented recall of over 29 million pieces of furniture sold across the US, from both its MALM line and other lines of furniture.
So far, families have reported four deaths caused by MALM dressers tipping onto their toddler-aged children. Three of the four families affected have filed lawsuits against IKEA, claiming that their children were victims of an unreasonably unsafe product. The families claimed that, despite having warning of the risk of injury posed by the defectively-designed dressers, IKEA continued to market and profit from the sale of these dressers. Recently, IKEA was ordered to produce documents in these cases which, according to an attorney for one of the plaintiffs, would have made the claims of IKEA's knowledge of the danger posed by the furniture an open and shut case. IKEA had long been fighting against the disclosure of these documents. After this ruling, IKEA negotiated a settlement of the families' claims, provided that the families agreed not to disclose the documents publicly. The $50 million settlement is slated to be divided among the three families. IKEA has also agreed to provide $100,000 to a nonprofit that publicizes the risk of tip-over injuries, and also has plans to make $50,000 donations to children's hospitals near where each of the children once lived.
If you or someone you love has been hurt by a dangerous or defective product in Indiana, find out if you have a claim for money damages by contacting the knowledgeable and effective Indianapolis product liability attorneys at Lee Cossell & Feagley, LLP for a free consultation, at 317-631-5151.