Indiana Eliminates Medicaid Spend-Down, Eases Eligibility for Aged, Blind and Disabled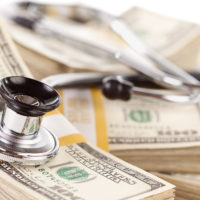 Beginning June 1st, individuals applying for Medicaid in the aged, blind or disabled categories will be automatically enrolled in the program, provided they have received a determination of eligibility for Supplemental Security Income (SSI) from the Social Security Administration (SSA). Technically, Indiana is transitioning from a 209(b) state to 1634 status. In plain English, the switch should be good news for Hoosiers.
Under the old system, applicants had to meet state requirements for Medicaid eligibility that were more stringent than SSA rules for SSI or Social Security Disability (SSD) eligibility. This change will not only ease the eligibility requirements for Medicaid in Indiana but should also streamline the process, since applicants only have to go through one application and medical review process for Indiana Medicaid and SSI/SSD, rather than two.
Another exciting change is an elimination of the "spend-down" requirement that forced individuals to basically spend away their life savings before they could become Medicaid-eligible, leaving little for family living expenses or to bequeath to future generations. Individuals should still consult with a qualified Indiana estate planning attorney regarding the need to establish a Miller Trust to protect their assets and still acquire or maintain Medicaid eligibility. This is especially important for individuals currently in the spend-down program.
While the adoption of a less stringent set of criteria for Indiana Medicaid is good news, make no mistake that meeting the eligibility requirements for SSI or SSD is no walk in the park. The SSA definitions are very specific and are applied very strictly, and as many as two-thirds of SSD applicants are initially denied. Individuals applying for SSI or SSD are encouraged to seek the advice and representation of a qualified Social Security Disability attorney before submitting their application or to appeal or request a rehearing if their application is rejected.