Wave of Hit-and-Run Crashes in Indianapolis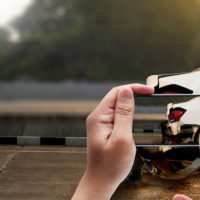 Getting into a car crash is a terrifying experience whether or not you were at fault. Drivers who caused the accident may (legitimately) fear that they are open to civil and even criminal liability from an accident, depending on the circumstances. Drivers who flee the scene of an accident, however, only put themselves at risk of even harsher consequences, in addition to putting the crash victims at greater risk of serious injury or death. Just in the last month there has been a wave of hit-and-run accidents in Indianapolis, suggesting that people do not fully appreciate the gravity of fleeing the scene after a crash. Read on below for details about the recent hit and run accidents, and contact a dedicated Indiana traffic accident lawyer with any questions or if you have been hurt in a car crash in Indianapolis or statewide.
Multiple recent hit-and-run accidents in Indianapolis
A woman was killed and another arrested following a hit-and-run accident early on a recent Sunday in the Broad Ripple Area. Just after 3:00 a.m., in the 800 block of Broad Ripple Avenue, a female pedestrian stepped into oncoming traffic and was hit by a vehicle. The 28-year-old woman driving the vehicle sped off immediately and was shortly thereafter apprehended just a few blocks away.
In another recent incident, a man was killed on the northbound I-465 near the I-70 interchange after he fled a different accident earlier that Friday morning. The deceased man had been involved in a crash on I-465 involving a passenger car and a semi. One of the drivers involved got out of his car and walked across the left two lanes of I-465 before being struck by a silver 2018 Chevrolet. He was pronounced dead at the scene.
Most recently, police arrested a 33-year-old man after fleeing a crash at East 16th Street and North Emerson Avenue on the east side of Indianapolis. A deputy from the Marion County Sheriff's Office witnessed the accident and, after checking on the injured female driver of the other vehicle, chased down the driver who fled the scene. The man fired two bullets at the deputy as well as a good samaritan who attempted to help the deputy apprehend the suspect. The woman injured in the crash was taken to a local hospital, and no one was injured by the gunfire.
Hit-and-run accidents remain a problem in Marion County
Marion County data shows that there were 51 fatal crashes in the area from January 1, 2016 through May 1, 2018, and 42% of those involved a hit-and-run. Indiana state law prohibits a driver from fleeing the scene of an accident. Drivers who are in a crash where someone was injured, killed, or trapped must stop at the scene immediately. The involved parties must exchange personal information, render aid to anyone injured, and/or help get the person to a hospital. Even if no one was injured, drivers in an Indiana crash must exchange information. If the damage exceeds $1,000, they must also report the accident to local authorities.
Drivers who fail to follow these rules may be charged with a misdemeanor or even a felony, depending on the severity of the injuries involved. The penalties are more severe if the driver was intoxicated and if the accident led to serious injury or death. A driver fleeing the scene is also strong proof of fault in an accident, and if the injuries of a victim are exacerbated because of the other driver's failure to stop and help, they may be open to additional liability and even punitive damages.
If you or someone you love has been injured in a hit-and-run accident in Indiana, contact the seasoned and dedicated Indianapolis auto accident lawyers at Lee Cossell & Feagley, LLP for a free evaluation of your claim at 317-631-5151.