Insurance Companies and Devalued Auto Claims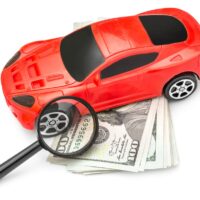 Dealing with insurance companies after an auto accident can be a headache. When you receive a payout for a totaled vehicle, the headache is only amplified after you see the check. Payouts tend to be significantly lower than what you paid for your car and what the car is worth. But how do auto insurance companies devalue auto claims, and what can you do to protect yourself?
How Insurance Companies Value a Vehicle
If you get into a car accident and your vehicle becomes totaled, then your insurance company will step in to offer you a payout for the cost of your vehicle. Most times, however, you'll find that this payout is significantly lower than what you paid for the vehicle.
Your auto insurance company will begin by deciding whether or not the vehicle is salvageable or totaled. Sometimes, even if a vehicle can be fixed, your insurance company will deem it totaled because the cost to fix it would exceed the overall value of the car. Every state has a percentage that they operate within. If a cost to repair the car goes over the percentage of its value, then the auto insurance company will deem the car totaled. The percentage can range anywhere from 51 to 80%.
Your auto insurance company will send out an adjuster to examine your vehicle and decide whether or not the vehicle is totaled. Next, the adjuster will take into consideration different aspects of the car to come up with a figure of how much the car is worth. Insurance companies will often send out a third party to inspect the vehicle as well. Much like the insurance company's appraisal, the third party will also conduct their own appraisal of the vehicle and come up with a figure of how much the car is worth. The insurance company will then take into consideration their appraisal and the third party's appraisal to come up with what they deem is an actual cash value of your car.
Determining Actual cash value
Actual cash value is the number that an insurance company thinks someone would reasonably pay for your car. Many things are taken into consideration for determining the actual cash value of your car. Typically, however, your insurance company will look at the following:
Depreciation
Normal wear and tear
Mechanical issues
Cosmetic issues such as faded paint or dents
Year, make, model, and mileage
You'll find that when your insurance company comes up with this actual cash value, the figure will generally be a lot smaller than what it would cost to replace your car and what the car cost you when you first purchased it.
Depreciation
Depreciation is one of the major components that will cause an insurance company to devalue your vehicle. Even if you have just purchased your vehicle, it will have depreciated by about 10% the moment you drive it off the lot. By the end of your first year of owning it, depreciation will have accelerated to 15% or 20%. It's no secret that cars depreciate the moment you purchase them from a dealer. Insurance companies understand this and take it into consideration when they value your vehicle.
Purchasing Extra Coverage
There are some ways to protect yourself from dealing with a devalued car claim if your vehicle gets totaled. When you purchase your vehicle, you can purchase additional insurance that will cover you if you're dealing with a totaled vehicle.
Replacement Cost Insurance
Replacement car insurance operates just like your traditional auto insurance. An adjuster will be sent out to assess your vehicle. The main difference however is that the appraisal will offer you a payout that reflects the cost of the current market rate of a new vehicle that is similar in class to your totaled vehicle. While replacement cost insurance typically costs more than traditional car insurance, you do get the peace of mind that if your car gets totaled, your claim will not be devalued.
Gap Insurance
Gap insurance is another method that can protect you in the event that you total your vehicle. This type of insurance is beneficial for individuals who have financed a brand new car. Car companies offer all sorts of financing options including special financing where you don't need to pay anything down in order to purchase the vehicle. If you total the car, however, and still owe a balance on it, then the car company may become aggressive when it comes to collecting on your debt that is no longer secured by collateral — the vehicle that was totaled.
Your car insurance payout can be significantly lower than the balance you owe on your vehicle and might not cover the full cost of your debt. This remaining balance is called a deficiency balance. When you have gap insurance, this coverage will pay for that deficiency balance as well as the cash value of your car.
Have Someone In Your Corner
It can be a nerve-wracking experience to be faced with a civil judgment for owing money on a vehicle that has become totaled. Having a knowledgeable attorney on your side to help you explore your options can make this process a lot less intimidating. You don't have to deal with insurance companies alone and you don't need to settle for less than you deserve. Give us a call today to understand your options when it comes to getting the value you deserve after a car accident. Call Lee Cossell & Feagley, LLP at 317-631-5151 if you have been injured in a car accident in Indianapolis.