Head-On Crash in Kokomo Results in Death of Sheriff's Daughter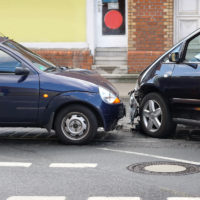 A young woman was recently killed in a head-on crash on U.S. I-35 in Kokomo. The site of the crash has been the subject of debate over whether the road is safe or whether the design of the road makes drivers more likely to become involved in a crash. Learn more about the crash and the concerns over the road's safety below.
Head-On Crash Causes Serious Injuries to Both Drivers
The crash occurred at approximately 10:30 pm on Monday, April 8, 2019. A 21-year-old woman was driving a 2006 Pontiac Grand Prix, traveling north on U.S. 35 near County Road 80 West. A 48-year-old woman was heading south, driving a 2004 Jeep Grand Cherokee. When the cars were just west of the U.S. 31 bypass, they collided head-on. The woman in the Grand Prix was declared dead at the scene of the accident. The woman in the Jeep was taken by helicopter to a hospital in Indianapolis after being removed from her vehicle by emergency personnel. While officers did not report any suspicion that drugs or alcohol were a factor in the crash, the surviving woman was subjected to a blood test for intoxication, as is standard practice for all fatal crashes. The young woman, a senior at IU Kokomo, was the daughter of the Howard County sheriff.
Other Recent Fatalities Have Occurred at the Crash Site
The section of U.S. 35 where the crash occurred is a relatively new stretch of road, but locals are already expressing concern that the road is unreasonably dangerous. The recent accident was not the first fatal crash to occur at this location. In November 2018, two teenagers were killed when another driver crossed the center line and collided head-on with the car containing the teens. One resident interviewed by local news said that drivers don't realize that there's a spot in the road "that will throw you into the other lane" until reaching it.
Despite locals' concerns about the road, there are no current plans to alter it to make it more safe. The Indiana Department of Transportation is not yet investigating the stretch of road where the three young people have now died. Every six months, the department examines the sites of fatal accidents to consider whether engineers should redesign those sections of road. Whether more serious accidents will occur at the site in the meantime is yet to be seen.
If you've been seriously injured in an Indiana traffic accident, get help seeking the damages you're owed by contacting the Indianapolis personal injury lawyers at Lee Cossell & Feagley, LLP for a free consultation at 317-631-5151.