Lawsuit Alleges Indiana University Hospital Neglected Low-Income Pregnant and Delivering Mothers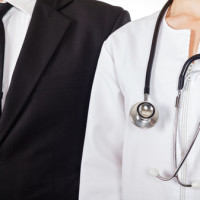 A $100 million whistleblower lawsuit filed against Indiana's largest health network, IU Health, claims that the hospital failed to meet a basic standard of care to its patients with high-risk pregnancies. Dr. Judith Robinson, terminated from her position with IU Health in 2013, alleges in her federal whistleblower lawsuit that she witnessed numerous violations of Indiana's Medicare rules while an IU Health employee. Robinson alleges that she repeatedly warned administrators at IU Health that the health network's policy of allowing certified nurse midwives to care for women with high-risk pregnancies put the lives of those women and their fetuses in peril. The practice, a money-saving measure for the hospital, goes against Medicare rules in the state of Indiana, which mandate that only physicians care for pregnant women at high risk for complications, due to the increased need for caution and expertise when caring for these women. Robinson's claim alleges that a failure to adequately examine the charts and medical needs of low-income women subject to Medicare's rules resulted in risk and, on at least one occasion, death. Meanwhile, IU Health profited from this violation and defrauded the Medicare system by billing Medicare at a physician's rate, while only providing the care of certified nurse practitioners to their high-risk patients.
One Indianapolis grandmother, Donna Mills, feels betrayed by these failings in the system. Mills is now the caretaker for her deceased daughter's two children. Her daughter, Tana Tyler, experienced a high risk pregnancy with her second child, Chase, who is now 10 months old. Tana had existing health issues prior to the pregnancy, including a plate in her neck, and had begun retaining fluid, causing doctors to admit her to the emergency room and induce labor. Several errors occurred while Tana was in labor under the supervision of a certified nurse midwife, which resulted in Tana suffering from a severed artery and ultimately dying during an emergency C-section to save her son's life. The details surrounding her daughter's death were not explained to Mills until she was contacted by an investigator assisting Robinson in her whistleblower suit. Chase incurred some neurological damage during the birth, but the extent of any disability remains to be seen as he undergoes further testing.
If you or a loved one were harmed when you received negligent medical care from an Indiana medical facility, don't delay in seeking legal assistance. Contact the knowledgeable medical malpractice attorneys at Lee Cossell & Feagley, LLP for a free consultation on your claims. Our attorneys, with offices in Indianapolis, Indiana and Homewood, Illinois, can provide knowledgeable, experienced and compassionate help to ensure you're fully compensated for your injury.