I'm Not in the Roundup Settlement; Can I Still Sue?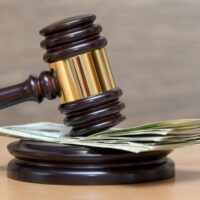 Bayer has been in the news after paying out one of the largest civil settlements in the history of the United States in connection with injury claims tied to Roundup weed killer. Read on to learn about the Roundup claims and the settlement, and about your options if you or a loved one has contracted non-Hodgkin's lymphoma or other conditions connected to pesticide exposure. Call an Indianapolis defective product lawyer with any questions if you or a loved one has been hurt by a dangerously defective consumer product in Indiana.
What's the Problem With Roundup?
Roundup is the most widely-used herbicide in the world as a weed-killer. Every year, the manufacturer generates more than $6 billion in revenue in sales to people around the world who use the product on lawns, gardens, parks, playgrounds, and other locations. Exposure to Roundup has also been linked to non-Hodgkin's lymphoma and other cancers.
The product contains a chemical known as glyphosate. A number of scientists have concluded that glyphosate causes an increased risk for the development of several cancers. As far back as 2003, a study published in the Journal of Occupational and Environmental Medicine found that higher rates of non-Hodgkin's lymphoma are associated with glyphosate exposure. The World Health Organization (WHO), in fact, has declared Roundup a "probable human carcinogen" due to the ingredient glyphosate. Landscapers, gardeners, and others who experience long-term exposure to Roundup are at greater risk.
Roundup's manufacturer, Monsanto, has consistently denied the connection between the pesticide and cancer. However, a number of lawsuits have found that there is, in fact, a connection and that the manufacturer must pay.
Roundup Maker Pays Massive Settlement in 2020
Last year, Bayer (the company that recently purchased Monsanto) paid close to $10 billion to settle tens of thousands of outstanding claims pertaining to Roundup and its cancer-causing nature. The settlement covers an estimated 95,000 cases and includes $1.25 billion for potential claims from customers who develop conditions connected to the product in the future. Individuals will receive payments of between $5,000 to $250,000 depending on the strength of their cases.
What remains flabbergasting is that, despite the settlement, Bayer continues to sell Roundup without adding any warnings about the possible safety concerns. The company appears to believe that agreeing bilaterally to settle allows it to avoid actually admitting liability (or admitting the connection between Roundup and cancer) while resolving its legal troubles. Clearly, Bayer believes that it is worth more than $10 billion to keep selling Roundup despite past court losses and scientific declarations about the dangers of the product.
If You've Been Harmed By Roundup, You Still Have a Case
Despite the massive settlement, the Roundup matter is not fully concluded. Firstly, at least 30,000 known plaintiffs opted not to join the settlement. Each of those existing plaintiffs can continue with their own claims, although the Bayer spokespersons believe that those cases will settle quickly.
Secondly, anyone with a new case of lymphoma or other condition connected to Roundup exposure can bring a new case at any time. Due to the nature of the condition, there may be a long delay between exposure and diagnosis, and the condition may arise from exposure over a long period of time. New patients who contract lymphoma will not be bound by the existing settlement (as their claims did not exist at the time of the settlement). Bayer continues to sell millions of tons of Roundup every year, exposing new generations to the dangers of glyphosate, and there is no reason to believe the risk has lessened.
If you or someone you care about has contracted non-Hodgkin's lymphoma (NHL), hairy cell leukemia, or any other condition associated with glyphosate, after prolonged exposure to Roundup, you could have a substantial claim for relief. The fact that a settlement was reached does nothing to diminish your claim. Call a knowledgeable products liability attorney to find out your rights and options.
Call for Assistance With a Roundup Lymphoma or Other Products Liability Matter
If you or someone you love has suffered from exposure to harmful chemicals in consumer products in Indiana, contact the seasoned and effective Indianapolis personal injury lawyers at Lee Cossell & Feagley, LLP for a free consultation on your case at 316-631-5151.