Pelvic Mesh Manufacturer Hides Info on Defective Product: Jury Responds with $50 Million in Punitive Damages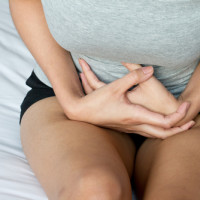 The latest result in the ongoing litigation over transvaginal pelvic mesh devices has yielded the largest verdict by far. Even before this case reached a verdict, at least one medical device manufacturer had already thrown in the towel and agreed to settle the thousands of cases filed against it for more than $800 million. Others may soon follow suit before they get stuck with a $73 million judgment, as happened last month in a Texas courtroom.
The defective medical device at issue is a pelvic mesh or sling which is surgically implanted to treat conditions like stress urinary incontinence or pelvic organ prolapse in women. The devices are being considered defective due to the numerous complications and adverse effects they have produced, and the failure of device makers to warn of these issues. Complications include infection, pain, bleeding and painful intercourse. Sometimes the material breaks down inside the body and must be surgically removed. These complications and the surgeries required to repair them have caused tremendous pain and suffering and permanent disabilities in the patients who have been harmed by the device.
Tens of thousands of lawsuits across the country have been lodged against many different device makers, including Johnson & Johnson, Boston Scientific, American Medical Systems, and C.R. Bard. Settlements and verdicts to date have included $3.27 million in West Virginia and $1.1 million in Dallas against Johnson & Johnson, $5.5 million against Bard in California, and $11.1 million against Johnson & Johnson in New Jersey. $7.76 million of that award was for punitive damages.
Punitive damages also figured heavily into this latest massive verdict. At trial it was revealed through an internal company e-mail that Boston Scientific funded a company study of its Obtryx sling and then suppressed the results because they would not be "useful to the sales force." The email referred to the study as "a fairly negative outcome," and the author of the email stated, "I certainly wouldn't hand this [study] out to any physicians." The jury awarded $50 million to punish the company for its bad behavior, along with $23 million to compensate the plaintiff for her damages, including medical expenses and pain and suffering. Even without the punitive element, this award should still make the mesh manufacturers stand up and take notice.
One of the device makers, Endo International/American Medical Systems, had agreed last year to settle an undisclosed number of cases against it for $55 million, but last June the company agreed to a global settlement of $830 million to dispose of all the approximately 20,000 lawsuits against it. This figure may now seem cheap to Boston Scientific, which may not fare so well with the exposé of the company email working against it.
If you have been implanted with pelvic mesh and experienced unwanted complications, call our office for a free consultation with one of our attorneys.