Prepare Your Car for Winter Weather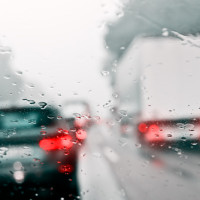 Winter can be an especially pernicious time for drivers to be out on the road: short daylight hours mean more hours of driving in the dark; black ice and freezing conditions make the roads slippery; and even being blinded by sun reflected off vast swaths of snow can cause crashes. In order to protect yourself as well as possible from hazards on local roads and highways, take steps to ensure that your car is as well-equipped as possible to handle the hazards on Chicago area roads beset by wintry precipitation.
Inspect windshield wipers and fluid
If you've largely avoided driving in the rain through the summer and fall, you may not realize that your windshield wipers have begun to crack and break. Ensure that you have recently replaced old blades. Also, make sure that your wiper fluid reserves are full, and that you've used wiper fluid rated for subzero wintertime use, so that you can ensure that it won't freeze.
Bring your car in for an inspection
While it's never fun to break down on the road, breaking down during the winter—especially at night—is the worst time for this to happen. In order to best prevent this from happening, take your car in to your mechanic for a tune-up. Make sure that a thorough brake inspection is a component of the tune-up, as driving on slippery roads with worn brake pads could be lethal for yourself or another driver.
Make sure your tires are winter-ready
Check to see if the tread on your tires is adequate to navigate wintry roads, and consider switching to more rugged snow tires if you anticipate travel through areas which receive greater snow fall, or less regular attention from municipal plows. Having your tires rotated and realigned can improve traction and also help to ensure that your tires wear more evenly.
Prepare an emergency kit
While a good idea year-round, it's especially important in the winter to have an emergency kit in your car in the event that your car breaks down and help is not immediately available. Stock the kit with non-perishable food, a flashlight, flares, a warm blanket, a mobile phone backup power pack that you've charged, and instant hand warmers.
If you've been injured in a car accident in the Chicago area, contact an experienced personal injury attorney from Lee Cossell & Feagley, LLP for a consultation on your claims, at 708-799-4848.