Retail Giant Wal-Mart May be Liable to Tracy Morgan for Truck Accident Injuries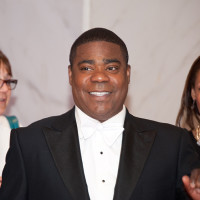 On June 7th, actor and comedian Tracy Morgan was traveling on the New Jersey Turnpike when the Mercedes Benz Sprinter limousine bus he was riding in was rear-ended by a semi tractor-trailer owned and operated by Wal-Mart. Morgan was severely injured in the accident, suffering several broken bones and being transported to the hospital in critical condition. Fellow passengers Ardley Fuqua and Jeffrey Millea were injured as well. Another passenger, comedian James McNair, known professional as Jimmy Mack, died as a result of the crash.
On July 10th, Morgan, along with Fuqua, Millea and Millea's wife, Krista, filed a lawsuit in the United States District Court for the District of New Jersey against Wal-Mart Stores, Inc. and Wal-Mart Transportation, LLC, a wholly-owned subsidiary of Wal-Mart which owned the truck involved in the crash. Morgan, Fuqua and Jeffrey Millea are seeking compensation for the costs of their injuries, including medical expenses, rehabilitation, lost wages, and pain and suffering. Krista Millea is suing for loss of society and loss of consortium with her husband due to the accident.
The driver of the truck, Kevin Roper of Jonesboro, Georgia, is not named as a defendant in the complaint. The lawsuit cites multiple counts of negligence on the part of Wal-Mart, as well as reckless or intentional conduct. The complaint alleges, among other things:
Wal-Mart knew or should have known that Roper's hours were not in compliance with Federal Motor Carrier Safety Administration (FMCSA) Regulations
Wal-Mart knew or should have known that Roper had not slept for more than 24 hours prior to the accident
It was unreasonable to assign Roper to a long driving shift beginning at a distribution facility 700 miles away from his home, knowing he would have to drive many hours just to get to work
The truck's automatic braking and other collision avoidance systems did not function properly
The complaint is seeking punitive damages against Wal-Mart as well as damages to compensate Morgan for his injuries. Even if punitive damages are not assessed, the amount of a jury award could be substantial if it is shown the accident significantly impaired Morgan's lucrative professional career.