Twenty Percent of Indiana Trucks Found with Brake System Violations During Surprise Inspections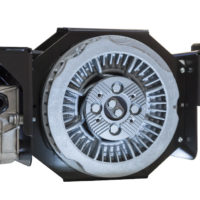 Earlier this year, the Commercial Vehicle Safety Alliance (CVSA), in conjunction with the Federal Motor Carrier Safety Administration (FMCSA), conducted a series of unannounced roadside inspections of trucks and buses across North America. Of the 7,701 commercial trucks inspected in the U.S., over 15% were discovered with out-of-service (OOS) violations for brake adjustment or brake component problems. In addition, another ten percent were found to have OOS violations in other areas which were also inspected, such as driver's license and registration, low air warning device, pushrod travel, and tractor protection system.
The results for trucks pulled over and inspected in Indiana fared far worse than the national average. Here in the Hoosier State, 19.4% of units inspected were placed out of service for brake adjustment or brake component issues. Another 7.5% were declared OOS for other items. Nationally, brake system issues account for nearly half of all OOS truck violations and contribute to a number of truck accidents leading to catastrophic personal injury or wrongful death for victims of a truck crash.
Surprise Inspections Part of Operation Airbrake
The unannounced inspections conducted last Spring were part of Operation Airbrake, an ongoing truck safety program which includes roadside inspections as well as trucker and mechanic education on the importance of proper brake operation, inspections and maintenance. Operation Airbrake also conducts a period of pre-announced roadside inspections every year as part of Brake Safety Week. This year's Brake Safety Week was held from September 7-13. It will be interesting to see the results of Brake Safety Week when they are announced to learn how Indiana truck safety compared to the nation. While the surprise inspections last May covered 8,731 semis, Brake Safety Week was expected to reach 30,000 big rigs throughout the U.S., Canada and Mexico.