Weekend Car Accident Takes the Lives of Lynn Couple, Injures Others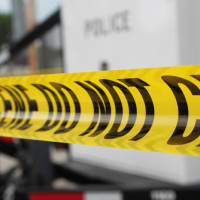 A two-car collision near U.S. Route 35 and 675-E on Saturday claimed the lives of two of the occupants of one of the vehicles and injured several others. The accident occurred late Saturday morning on July 20th amid pouring rain. The crash occurred when a Chevrolet Equinox traveling northbound apparently hydroplaned into the southbound lane and struck a Kia Spectra. A man and a woman in the Kia were killed, and their two young children were taken to the hospital. The condition of the children is not known at this time. The occupants of the other vehicle included a husband and wife and their son. The wife and son were taken to the hospital and were last listed in fair and good condition, respectively.
Bad Weather and Bad Driving May Have Caused Crash
It is possible that speeding or aggressive driving may have been a factor in this crash. Regardless of the posted speed limit, Indiana law requires drivers to "drive at an appropriate reduced speed…when special hazards exists with respect to…other traffic or by reason of weather or highway conditions." Heavy rain is nearly always a reason to slow down. Even if you think your car handles well in the rain, the other vehicles around you are probably slowing down, and driving consistent with the traffic around you is essential for safety. It was reported that the Equinox, an SUV, had passed at least five other vehicles before colliding with the Spectra, a compact car.
Personal Injury and Wrongful Death Civil Lawsuits are Possible
The driver of the Equinox could potentially be liable in personal injury and wrongful death actions brought on behalf of each of the persons who were injured or killed. The damages could be especially high if it is proven that two young children were bereft of their parents because of the negligence or reckless driving of another. Cases like this can be complex and difficult to prove, but it is important that those injured by another's misconduct are not also financially burdened as a result. Our hearts go out to the injured and their families and to everyone involved in this tragedy. If you are ever involved in an automobile accident in Indianapolis or anywhere throughout Indiana, the lawyers at Lee Cossell & Feagley, LLP are here to help.