Leading Causes of Wrongful Death in U.S. Hospitals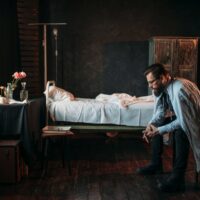 According to a recent study done by Johns Hopkins, every year over a quarter of a million people in the U.S. die due to medical errors, many of which occur in hospitals. Some analysts detail that these numbers might be as high as half a million. Medical errors are so rampant that they have been reported as the third leading cause of death in America.
Although medical hospitals are supposed to be the destination for treating illnesses and receiving top-tier care, preventable facility and practitioner errors account for countless wrongful death lawsuits. Let's take a look at some of the leading causes of wrongful death lawsuits against U.S. hospitals.
1. Diagnostic Error
Getting diagnosed with the wrong ailment can come with serious consequences. If an individual comes into a hospital with chest pains but is subsequently sent away because their concerns are dismissed or wrongly diagnosed through inadequate testing, the consequences can be dire.
The National Library of Medicine estimates that 40,000 – 80,000 fatalities occur each year due to misdiagnosis. The reasons for misdiagnosis are many, but they can typically result from a primary care physician failing to refer to a specialist, failing to order testing or interpreting those tests incorrectly, and failure to follow up with patients.
2. Medication Errors
Prescribing the wrong medication, the wrong dosage, or a medication that a patient is allergic to can all lead to fatal consequences as well. Physicians who prescribe the wrong medication may do so for a variety of reasons. Many times, it may be because a physician does not do a detailed evaluation to assess whether the prescribed medication would be appropriate.
3. Delayed Treatment
One of the most preventable and unfortunately most common reasons for wrongful deaths in U.S. hospitals is delayed treatment. Treatment might be delayed for a variety of reasons. However, it typically occurs when physicians fail to diagnose the severity of an ailment. Additionally, the more treatment an individual has for a specific ailment, the higher their chances are of fatality. Patients who refuse treatment because of cost, lack of knowledge or accessibility may also find themselves receiving treatment in a delayed manner.
4. Understaffed hospitals
In facilities where medical staff is stretched thin, there is a greater chance of error due to physicians making quick judgment calls because they need to rush to the next patient. This type of high-stress environment where a heavy workload is placed on just a few workers is the perfect storm for otherwise preventable fatalities to occur. According to reports from Becker's Hospital Review, roughly 19% of all U.S. hospitals are critically understaffed.
5. Infections Contracted on Medical Facilities
Infections contracted while at medical facilities, especially hospitals, are the leading cause of death when it comes to hospital admissions according to the Journal of Patient Safety. In an environment where diverse groups of people are battling different types of infections, many of which may be contagious, a lack of proper sanitation and protocol can lead to unintentional infections being contracted by those who are most vulnerable.
6. Error While Undergoing an Operation
A range of errors can take place when an individual undergoes an operation. These surgical errors can include issues while delivering anesthesia, accidental hemorrhaging, and even operating on the wrong body part. In a report published by the National Library of Medicine, it is estimated that roughly 4,000 surgical errors occur every year in the United States.
Seeking Out Legal Representation
If you have been the victim of a medical injury at a Chicago area hospital or facility or have lost a loved one due to a medical error, you could be entitled to compensation. It's important to have an experienced lawyer on your side to help you navigate a wrongful death lawsuit. At the law offices of Lee Cossell & Feagley, LLP, our dedicated team can help you get the representation you deserve. Reach out today to speak with someone about your case.